Fuck Yeah SciFi/Fantasy WOC: Author Scott Lynch... →
fuckyeahscifiwomenofcolour: The bolded sections represent quotes from the criticism he received. All the z-snaps are in order. Your characters are unrealistic stereotpyes of political correctness. Is it really necessary for the sake of popular sensibilities to have in a fantasy what we have in the real world? I read…
2 tags
Sometimes you come across the most awesome things...
Fuckwit Drivers, We Salute You!
On the way home from work today, I started checking out other drivers - mainly to work out why the fuck they were sat in the middle lane doing 50mph while the rest of us streamed past them on both sides. Unsurprisingly, a high proportion of them - I'd say roughly 50% of the total idiots - were texting, tweeting, programming their TiVo remotely or in some other way dicking around with their...
And I honestly don't just follow Wil Wheaton, obsessively reblogging (surely, retumblring?) what he says. It's just that he posts a higher volume of cool stuff and I, you know, never get around to actually writing anything here.
"I love writing but hate starting. The page is awfully white and it says, "You..."
– Aaron Sorkin (via thatwasnotveryravenofyou) It is so comforting to know that even Aaron Sorkin feels this way, because it's how I feel every. single. time. (via wilwheaton)
Anonymous asked: This is @milliepaw. As it is Sunday, what is your favourite roast?
Anonymous asked: I'm jealous of Kavey - can you bring me coffee please? And perhaps some cake. Thanks
Anonymous asked: Can you show us your nipples?
Anonymous asked: Can I have a coffee please. With 2 sugars. Ta.
"He has an honorary position as official Shoutsperson of the University of York's..."
– Brian Blessed - Wikipedia, the free encyclopedia (via gothick-matt)
Just What Small Businesses Need
There are many positives to being a freelancer. There are, however, downsides. One of these is that you get a certain level of spam phone calls; these usually start out as innocent enquiries or 'marketing surveys' but quickly transform into an attempt to flog you products or services that you don't want. We've got pretty used to them now, and anyone phoning up asking...
Anonymous asked: What about a coffee?
Anonymous asked: Can I have a mug of tea, please? Thank you.
A Lesson In Poor Customer Service
I've been a happy Napster Unlimited user for a while now. I loved Spotify's free offering but their constant adverts got on my nerves (which, to be fair, is their whole point) and Napster's offer at the time - a fiver a month for as much streamed music as I wanted - sounded too good to turn down. It's worth noting that Spotify now have an effectively identical offer. After...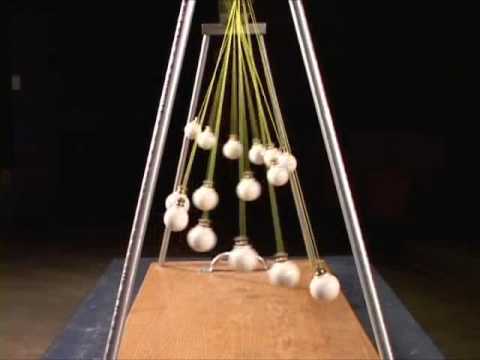 Watch
mandaflewaway: CLICK TO MAKE SOME MUSIC
"For comparison purposes, the US Army intends to field a 132-strong fleet of its..."
– Blighty's expensive Watchkeeper spy-drone in further delays • The Register
http://www.smbc-comics.com/index.php?db=comics&id=2... →
Watch
Top 10 British Beers
In no particular order (just numbered so I can count them easily!) Hogs Back BSA Kernel IPA Citra or perhaps SCANS - too hard to choose between them! Marble Dobbler Redemption Urban Dusk Shepherd Neame Spitfire St Peters Ruby Red Timothy Taylors Landlord Badger Blandford Fly Black Sheep Ale Fuller's Chiswick Bitter Some of these are not exacty traditional British beers (I'm...
Will it Rain Today? | Rain radar for the UK →
A decent weather radar for the UK.
Virtual Shackles - Fits the Profile →
Remarkable! →
BBC News - In pictures: Elephant and crocodile... →
It seems that Rudyard Kipling's Just So Stories are, in fact, true. The link has a short sequence of the whole thing; happily, Elephants 1, Crocodiles 0 :)
Twitter / @blogobeer/UK Breweries on Twitter →
Very handy list of UK breweries who have an presence on Twitter; a lot more extensive than the one I'd started to build!
Another Day, Another Social Media Toy
Well, fewer and fewer people I follow on LJ bother posting there any more and while Twitter is great, you really can't get a good rant going in 140 characters. So, thought I'd explore a new platform and see why all the really interesting people I follow seem to end up here eventually…